We give many opportunites to customization
Four different images for the Penny Souvenir, that can show any subject.

Examples:
The monuments of the tourist place (churches, amphitheatres, castles, etc.)
The mascotte or the attractions of the park
Symbols: hearts,

lucky

four-leaf clover

, horseshoe, coats of arms, etc.
Our brand is put on the corner of the Penny Souvenir to guarantee that it is original.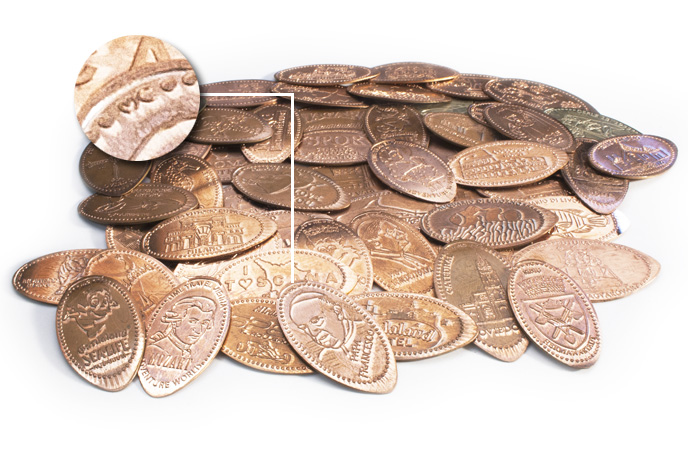 The base can be colored or customized with images or photos that represent the place where it is situated