The collection coin
The emotion of a place enclosed in the beauty of a souvenir coin.
The coin souvenir diameter is 30.5 mm; made of Nordic Gold, guarantee of a quality that remains unchanged over time
Outstanding 3D graphics, attentive to the smallest detail,

made according to

customer's requirements

Guarantee of exclusivity thanks to the uniqueness of the matrices, created specifically for a sole and exclusive customer
Made in Italy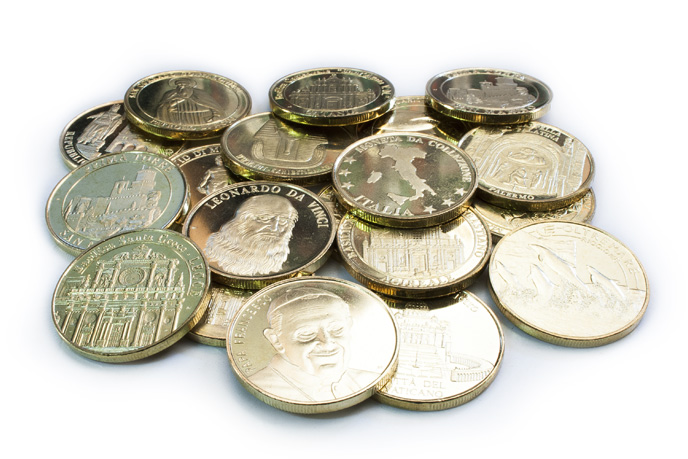 Disclaimer: on our website, our products are called "coins" in order to respect the general linguistic denomination. Specifically, we expressly point out that these are souvenir coins as medal souvenirs, made individually, and do not in any way represent payment instruments / currencies present or past.